Build Business Websites
"A Dream Opportunity or a Profit-Killing Blackhole?"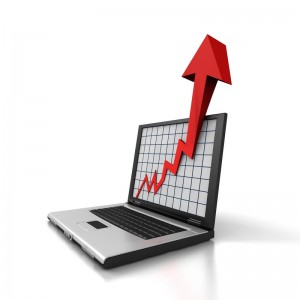 Build business websites which drive more leads, clients and money into your company accounts! Taking your business online will expose your marketing efforts to the world, potentially attracting thousands of leads and significantly expanding your business whilst working tirelessly around the clock, all year. Pretty efficient eh?
Well stop right there.
That online marketing dream is just that – "a dream". Just like offline, you need to establish your business and target clients that are surfing the internet. How do you already generate business? Not usually by the click of a finger - and it's not any different online.
Perhaps you're paying for some prime high-street real estate, getting listed in your local yellow pages, marketing heavily in the local papers and on billboards - the point is that traffic needs to be targeted just like you do offline. Driving targeted traffic is crucial to your online success; that traffic is fundamental to your businesses success.
For most businesses, this means starting from scratch building websites as well as traffic to feed them. Some may be able to use existing platforms such as eBay which already have highly-targeted traffic to tap into online, but this should generally be considered as part of an online business strategy - the more targeted traffic you OWN, the better you will do online.
---

You may say that you'd simply like to build business websites that use the internet to follow up on an offline lead – which makes sense, but you expose yourself to losing a client online. Offline you have a tremendous asset – presence! Online, people are only a click away from leaving your site at any one time.
Following up with leads started offline, to finish them offline is usually the best practice. Supposing your client you've referred to does a search for your site at Google; what are the chances they'll find somewhere else?
Your website must work for you online; consider it a lead-acquiring and sales generating asset. It needs to be worthwhile sinking resources into it – if you're only going to tape the web address to a business card then what's the point? If you're going to follow up, do it face-to-face or at least over the phone – you have presence then!


---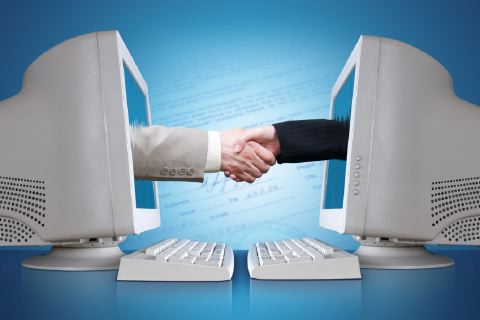 Generating targeted traffic typically needs some sort of marketing effort. If you're selling cars in a showroom, how do you get interested buyers there? If you're selling consultancy services online, how are you going to get interested visitors there?
If you're new to online business – the answer is 'I haven't the foggiest idea how'. Therefore you need the tips, training and techniques as well as the tools to rope-in and harness the power of the internet for your business.
I suggest you make a new file on your computer where you can save all the stuff you're reading about how to build business websites and getting your business online successfully; the first thing you're going to put in there is this free e-Book: 'Local Business Masters Course' – all about getting local businesses powering across the web. Even if your business isn't "local" it's worth a read just to understand how marketing on the net works. I highly recommend it, it's free – even the shipping's included…
I then suggest you read through some of these resources on this website and pinpoint what could and couldn't work for your business:

Advantages of e-Commerce

Disadvantages of e-Commerce

Basic Web Design and Optimization - Interview with Michael Bunn

SBI Site Build It

Mini Sites



---

There's no harm in getting your nose into a good book or two either; perhaps exploring some of the more complicated ideas on marketing online such as search engine marketing. I've put together a web supplies shop with some useful resources – and yes, there are DVDs, software and mp3 downloads as well as books!

Return from Build Business Websites to How to Build A Website