Link Building Techniques - Top Ten Effective Link Building Ideas
What are the most effective link building techniques? Why are backlinks important? How can I get the most out of my link building efforts?
---
First - Link Building Techniques Theory
Inbound links form a substantial chunk of what search engines make of your site. As good as search engine spiders are - they're not human! Links are humanly created – someone has had to manually insert a link, essentially giving his seal of approval. Human judgement has come into the equation, and for the brains at Google, Yahoo, Bing etc. that's important.
>>> See my one way link building advice
Think of link building techniques like recommending products to a friend – but with one of the world's largest companies watching! If the products rubbish, they're not going to trust your recommendations again, and Google will take note. Equally, if the product is amazing they'll hang on your every word.
Of course, looking for pages with a high PR rank and high traffic within your general field should be considered too – but don't let it distract you, chasing the numbers. Remember, some of your suitable (potential) links exchange partners are likely to grow in traffic and PR rank. Do you really think Google's so simple to base everything around PR rank? Otherwise we'd all buy our way to the top!
** PR rank (PageRank™) is a tool Google uses for determining the number of backlinks and measuring their importance, graded increasingly from 0 (not indexed), through 1 to 10. High PR sites are coveted for their links – an example of a PR9 site is the Yahoo Directory.

SEOmoz Whiteboard Friday - How to Get Awesome Links from Scott Willoughby on Vimeo.
This SEOmoz Whiteboard Friday Video shows us what "Awesome Links" are, and how to get them.
---

With all that in mind, here's my...


Top Ten Link Building Techniques
#10 of my Link Building Techniques – Video Related Websites – Niche and General
Did you know YouTube is the world's second largest search engine? Are you displaying your results on YouTube? And not just a simple 'About Us' video – an exciting call-to-action that is going to warrant a most viewed hit? It doesn't even have to be that greater video – look at YouTube Most Popular now and see the junk people are uploading!
YouTube successes are often the result of viral marketing, as in people spreading "the word" themselves – recommending to a friend etc. But even moderate success on YouTube can pull in both traffic and links. You can also embed your videos into your main website to show off your video-editing skills.
As well as YouTube, look to publish video content to other sites in your niche where they'll benefit from it. To gloss-up its link building techniques potential, try not to make it too commercial – people might embed it elsewhere, adding links and traffic.
#9 of my Link Building Techniques – Q&A Websites – Yahoo Answers and others
When people are really stuck online, they ask online audiences via forums, blogs and Q&A sites such as Yahoo Answers. I did a 3 month long stint of answering Yahoo Answers questions for mini-laptops-and-notebooks.com. What I observed was
> The questions brought in a little extra traffic for the duration of the question (questions have a time before the original poster, or Yahoo surfers vote for the best answer).
> The incoming traffic often stayed for much longer and searched much deeper than other traffic, such as that from search engines.
> The backlinks I created stayed if I got Best Answer, and so they became permanent - super!
My Yahoo rankings rose overall for the duration of my Yahoo Answers stint. When I closed my Yahoo account, my Yahoo rankings slipped as did my traffic (but all was good since Google was on the rise!).
Of course, I cannot be absolutely sure of it – but given that I was contributing to Yahoo, I was serving their interests as well as my own. Perhaps there is a connection – why not try it as part of your other link building techniques and see if your Yahoo rankings rise.
---
How to get a Best Answer which Gets-the-Click
To win the best answer, you need to provide the most comprehensive and pleasing answer. Sticking to answering the question is usually the best tactic. In English, we're taught to answer in a three-point fashion; point, evidence, explain – PEE. All along, you should be warming potential readers up towards your site.
Let's look at an example… (follow my bracketed notes)
--
Gloria: My kettle has just stopped working! I'm not sure what to do but I've let my husband have a look at it and he doesn't know what's wrong. It's been super-reliable for the past 8 years, never let me down until now.
- AnswerBoy1: I think you should buy a new kettle.
(answers the question, but doesn't give her a solution)
- CurrysAffiliate: Gloria, have you herd of the new SuperKettle-X1000? It comes with a 5 year warranty, EuroSuperEfficiency (ESE) 5 star rating, 10 litrs capacity and can boil water in just 5 seconds. And guess wot?! It's available for only £49 in the sale that ends tomorrow night! Click here!
(okay, so he's given her a solution – but it's a sales pitch. It doesn't create a bond, a sense of trust. There's some spelling mistakes which further damage his credibility. The pressure of a sale ending isn't conducive to a warmed up, willing to buy customer. He's pushing her into a sale.)
--
- HumblePie: Sorry to hear about the kettle – you're probably gasping for a cup of tea! I think the filaments gone, which will need replacing. That's the bit that heats up the water. You could take this into a shop and let them have a look at it, but this may take a few days.
Given that the kettle is already 8 years old, how about you look around for a newer model? It needn't be expensive, just reliable. I've actually built a top ten list of recommendations on my blog here, if you want to have a look.
(This time, we've started out with an emotional hook. It starts to build a bond. Secondly, we answer the main question, explaining it and suggesting a solution, also highlighting the downsides. Now, we reason with the thought of buying a new kettle and guide them towards your non-commercial content)
HumblePie ought to receive the best answer. It is the most comprehensive, evaluates possible solutions and offers a reference point that has value. CurrysAffiliate is merely there to make money – fair enough, we all need to make a living! But consumers are unlikely to think the same.
Try answering questions and see the results for yourself at Yahoo and others. You can sign-up for a Yahoo account here and then participate in Yahoo Answers. Try looking for other alternatives, but remember that with Yahoo Answers it could influence search engine rankings – try to get your Yahoo account associated with your website via Yahoo Site Explorer.

#8 of my Link Building Techniques – Visitors and Customers – Fuel the viral engine!
If your websites content, function and service is good enough, you may be able to suggest to your visitors and/or customers to link back to them. Not everyone has websites, no. More likely is people will have a Facebook page or something similar where they can suggest links.
If you're selling goods, why not follow up with the customer asking what they thought of the product, if there were any issues with shipping etc. and suggest linking via their FaceBook account. Try and make any suggestions as personal as possible, without appearing awkward.
A personal recommendation from a friend is a very powerful tool, that's the kind of backlink quality these link building techniques are aimed at.
#7 of my Link Building Techniques – News and Media
News generates backlinks whether distributed through online or offline sources. News feeds get sent to all sorts of people from link-hungry bloggers, industry analysts, consumer groups – the lot. News that sparks interest through humour, controversy, shock – whatever – it is one of many viral link building techniques, that also brings a short term spike in traffic.
Remember, news is dated so quick distribution is essential for this technique. Webmasters and editors will need to format and upload the news for their visitors and subscribers to view – give them a reason a to be bothered.
Ideally, you need to have a few journalist contacts in high-places – but in reality, few of us have access to these kind of people. There are basic agencies such as PRweb who specialize in small business press distribution – for a small fee.

>>> See my article on Press Release Link Building

#6 of my Link Building Techniques – Your Own Site Links!
Backlinks from within the same domain still count! They may not yield the same important as external links, but the importance in the customization is none-the-less a God send. You can optimize your links exactly to your own specification. It makes your user experience better, since they can search through your website easier.
Why not:
> Provide a list of related links on each page
> Incorporate a widget showing your latest RSS updates – go to Widgetbox.com – at the bottom of your main content
> Always include a text link back to your Homepage which includes the keyword for that page as well as the keyword for the main site concept
> Incorporate Google Adsense for Search boxes at the top and bottom of each page (I know it's not link building, but whilst you're at it…). Click-through-rates are reasonably high on the adverts depending how you set them up. You can customize the search engine to only display results from domains you select – for example your own domains.
#5 of my Link Building Techniques – The BIG Boys
If you had a site about BMW's, you'd be pretty flattered if they added a link to you from their website. It would also add enormous credibility at the search engines – the manufacturer is linking to you! The 'authority' sites are generally high PR, high traffic sites too.
Getting links from authorities can be tricky however - or just pure luck!
#4 of my Link Building Techniques – Links Exchange with relevant, non-competing sites
If we're chasing links credibility, why not build on each others credibility? Links exchanges may be time consuming, but you can essentially bargain for exactly what you want with another webmaster – also it's an opportunity to share ideas. It's always worth asking other webmasters about their link building strategies.
When exchanging links, be fair! At the best of times, it's not a great idea to have a "links page" – it has very little value. Much better to both intertwine links into existing relevant articles. Incidentally, this results in more traffic flow between the two sites. Which brings me onto…
Article exchanges – why not take one of your existing pages, change it slightly to be more suitable for your links exchange partner's website and embed links to your own site in it. Swap this with a similarly edited article. Make sure they're sufficiently different, since search engines penalize duplicate content.
Cold-calling links exchanges work alright but why not link to their site first, explaining a bit about it. Then email them, confess how much you love their site – flatter them, without going over the top. Gently suggest a linkback – there's no easy way to do it, just be tactful!
You can participate in SiteBuildIt's 'Value Exchange' – essentially an automated match-making service for webmasters, for free. All you need to do is provide website information, including keywords, URL, a short description and contact details for other webmasters to consult with you.
Read more about my 10 Easy Links Exchange Ideas.
You can sign-up for SBI! Value Exchange here and also download the *free* e-Book by Ken Evoy, 'Make Your Links Work' – highly recommended!
Only swap links with quality sites, related to yours – but not the competition. And be fair! No link building techniques involving other webmasters should compromise eithers position.
** You'll find more link building strategies at Web-Work-At-Home.com including a free guide to improving your link exchanges.

>>> See my article on Internet Marketing Links Exchange programs

#3 of my Link Building Techniques – Directories
Directories have outlived there purpose of giving surfers a source to find relevant websites, as automated search engines can provide comprehensive tailored results in fractions of seconds. Directories are more often than not, human-edited. This quality is key to directories still being around though.
Directories are in the business of handing out links, often in exchange for money and a reciprocal link. High level directories such as Yahoo Directory (only *ahem* $299 per year!) and DMoz Open Directory Project are where everyone should consider getting links from. These are respected sources for webmasters, search engine robots, surfers and the rest – incidentally, a Yahoo/DMoz ranking can significantly boost the value of a website or domain, depending on the circumstance.
** Reciprical links are essentially an exchange of links. If a directory asks for a reciprocal link, you'll have to implement some html contain a short snippet with a link of their choice before your link gets activated. Be wary! Some reciprocal links won't be published, so you're essentially signing up to give links away. Other links may be affiliate links to the directories merchant partners. Always look at the reciprocal link info and decide if you want to include it on your site – remember it'll effect your sites credibility!
You should also look for smaller directories where there is less competition for higher spots and rankings, especially directories in your niche. They're easy links – you just have to fill out a form!
Article directories are a form of directory which still receive large volumes of traffic. Authors submit their content with links, editors review it and publish it. The huge volume of content is like nectar for search engines, and so big article directories get lots of traffic – it's a WIN-WIN-WIN situation. Search engine gets happy surfers, you get lots of exposure and click throughs to your site from your article and the directory makes lots of money.
That's right! The article directories make advertising revenue off your content. For that reason, it's best to restrict the use of article directories for building inbound links – some article directories offer to share revenues, but that's rare. That traffic and revenue is better off in your pocket! Still, the traffic and potential links are worth chasing.
I've experimented with many article directories, but by far I get the most traffic and revenue myself from EzineArticles. It's easy to use, you get free newsletters and courses on how-to-write-online. High PR and high traffic – try it!
#2 of my Link Building Techniques – Forums – Build bonds with an Online Community
Forums consist of a regularly contributing community on topical subjects. Generally, participating in a forum that is within your niche is a good idea, although you have to be wary for it not to be a massive time drain. Getting the right reward-for-effort balance is crucial, but winning regulars at an online forum could be an ideal solution instead of battling the world for the top spots at Google.
Most forums don't allow spammers – remember we're trying to build link credibility - so don't sign up just to weave a link into every post. It's a community – you give some, you take some.
Becoming a trusted and credible source is down to
1 – You know what you talk about. You can answer peoples questions in detail, demonstrating your knowledge whilst also presenting yourself as friendly and open. You can be more informal on a forum, but don't be to brash. There's nothing worse that a sloppy poster
2 – You contribute regularly. As part of a community, it's up to the members to maintain the upkeep of content. Also, participating regularly means your username is displayed to more members and guests. Unknown regular members often get a lot of profile views, which can result in click throughs
3 – Being kind and considerate. No one likes an aggressive, or rude member. Whilst there may be forum rules against such behaviour, poor composure ruins your credibility to other members. Whilst not perhaps harmful to link-building as such, it can undermine your link building techniques on forums.
Forums are great regular traffic sources if you pour the effort in. Link wise, yes they do bring in backlinks; other members might even reference yourself – but interstingly forums don't generally build up a high PageRank. Like article directories, their popularity is in their volume of content.
#1 of my Link Building Techniques – Content that Rules
At the end of the day, after all your link building techniques and after all theeffort you put in, it's the content and function of your site which determines how well your links work. If your content is rubbish, or your sites functions (such as a currency converter, checkout, search bar) doesn't work then firstly, you'll lose your visitors and secondly, it gives you a leper status to potential link sources.
Other websites aren't interested in damaging their own link credibility by referencing your poor quality website.
Make your content rule, and work your link building techniques around that. Think of Jesus' parable – Build Your House on a Rock, Not on sand – it's an analogy that works!
Happy link building!
** Check out this web site for more great link building advice.
---

Subscribe to my Ezine and get more tips like this and more internet marketing guides - as well as a free 'Master Affiliate Marketer' e-Book!


---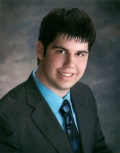 HOT! Effective Link Building with Collin Lahay Interview

Discover more about effective link building with my Collin Lahay interview. Aged only 19, Collin works with major companies on developing their links programs; he discloses his best techniques!

See this SEOmoz A-to-Z Link Building Techniques Article

Deep Link Building

Press Release Link Building

Contextual Link Buildling

One Way Link Building Advice

Links Exchange Programs

Case Study: SEO Friendly Link Building

Case Study: Effective Link Building Strategy

Return from Link Building Techniques to How to Build A Website