Make My Own Online Store
Make my own online store using shopping cart software.
When you're selling more than a few dozen items online, it makes sense to use a 'shopping cart' style website to act as your sales platform. Users can easily add items to their 'baskets', chop 'n' change amounts as well as having more orderly checkout processes (shipping, payment, confirmation etc.).
Shopping cart software can range from 'free' to costing several hundreds dollars or even monthly payment fees. It depends on what features you want and how customizable the layout and design is. Two popular free shopping carts are osCommerce and Zen Cart. All you need to do is purchase a domain, hosting and organize a payment processor.
Alternatively use a service like Shopify which handles the whole process for you - design, setup, site management... - for a price little more than your hosting fees are anyway. Goodbye complicated setups!
If you don't want to use Shopify, shopping carts software can typically be installed straight onto your hosts servers and accessed from a browser. That means you don't have to download any desktop software onto your computer, meaning you can access your login panel wherever you have an internet connection.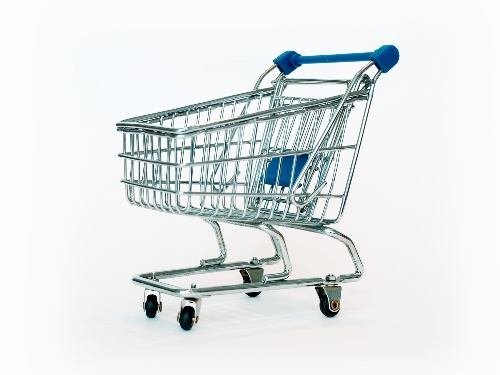 If you're sales are big enough, it may be worth looking at getting some extra help to scale your business further:
• Outsourcing fulfillment – Get someone else to store all your stock, package it up and ship it for you. You can even set some companies up with a datafeed from your website so the process is entirely automated.
• Customer Service – As your company grows, you don't want to be dealing with customer enquiries as you try to market your business. Get some customer service staff on a part or full time basis
• Joint Venture Partners/Promoters – A good blog posts about a new product by a reputable blogger can drive tons of targeted traffic to your website, and with automated fulfillment and customer service it's no more effort on your part
Read more e-Commerce Ideas to expand your online store.
Checkout Shopify for making your online store.

Return from Make My Own Online Store to Make A Website Now