Internet Scam Check | Can You Expose A Scam?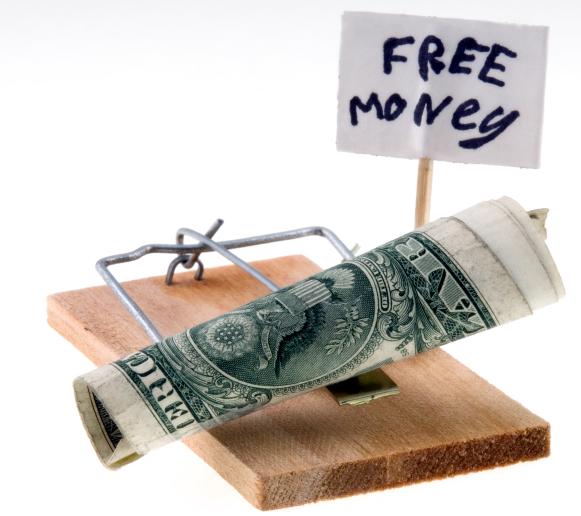 Internet Scam Check - Can YOU Expose A Scam?
It would be difficult to try and expose every single online scam there is, so I've comprised this internet scam check system so you can go down the list and compare details.
Please note, this page is not the same as performing a review – I strongly advise you to look up reviews of the firm you are investigating. They may be new and such information not freely available. Often you will hear lots of rave reviews; take these with a pinch of salt and microscopically analyze each claim – perhaps only some have any substance behind them.
A couple of notes – GRQ or 'Get-Rich-Quick' is often perceived as fraud. This is true in most respects, but there are people who do it. Nearly all the time however, this will be by fluke and not easily duplicable - still, nothing to stop you from selling material on how you made it. GRQ schemes are best avoided.
Here is a regularly updated list of some of the real online danger and Internet scams out there.
** Key terms
Products = goods or services sold
Firm = the company or individual you are investigating
Ready for your internet scam check?


---

Internet Scam Check - Contact Details
Are there any contact details? If there is a problem with anything, being able to contact someone is critical – scammers will often leave little or no contact details so they can navigate the web untraced.
Street Address?Country?Telephone number? (Is it a landline number?)Email address – is it freemail (e.g. hotmail, gmail, yahoo etc.)
Just a Contact Us form?
If there are only limited contact details, contact them and ask for the complete set. You should be able to compile.
• Name of business/person• Street Address• City• County/State• Post Code/Zip Code• Landline Telephone Number• Email address (if it's a website, make sure that the email is associated with the website – e.g. fred @internet-scam.com, not freemail)• Website address
--
Once you've got all that information, reference it. All websites have to submit their data to WHOIS Domain Registrars so you can find out the details of the person who registered the domain.
Google their address, the name of their company, their email (separate queries) and see what comes up. Note down any different contact details – you may also stumble across some reviews/third-party opinions which are probably useful to you.
You probably participate in a few forums and blogs – why not post a question about the firm you're investigating? Simply give a few details, explain your reasons to investigate and give some time for people to answer. You may even find the firm is on the forum or blog you're posting on!
** Down at the bottom of this page we give you the chance to share your internet scam check findings. Submit your evidence - and make the world a better place!
DON'T accept any rubbish from newbies with only one or two posts RAVING about the firm. The likelihood is they work for the firm you're investigating and have simply picked up the topic on Google. Report them to the blog owners and moderators and flag it up in a follow-up post – there's no harm in asking if they work for the firm and/or for some proof or reason for their thumbs up review.
** I have bountiful fun when I'm bored looking through TheWholesaleForums for threads simply querying suppliers. When I smell a rat – a newbie with one or two posts going all out "ah yes, I've bought £5000 worth of iPhone this week from them – top people" I take great pleasure in disclosing the mismatching or lack of contact info, the nonsensical pricing as well as popping the question – 'do you work for the firm?' Most turn tail and run – that is why forums are such great places.
Finally, plug any post codes/zip codes into Google Earth and see what it comes up with - my favourite internet scam check. Is it a residential area? Are you dealing with a bedroom-based con-artist or are you dealing with a multi-million pound corporation with billion square foot warehousing. Google Earth unearths (no pun intended...) a lot of information; even when the resolution is a tad low.
---

Internet Scam Check Update: Does everything add up so far?
Nope – stop thinking of dealing with the firm and alert other people to your findings – again, via forums, blogs and at the bottom of this page. State your evidence and present a logical, but decisive conclusion.
If everything seems alright so far, continue on...


---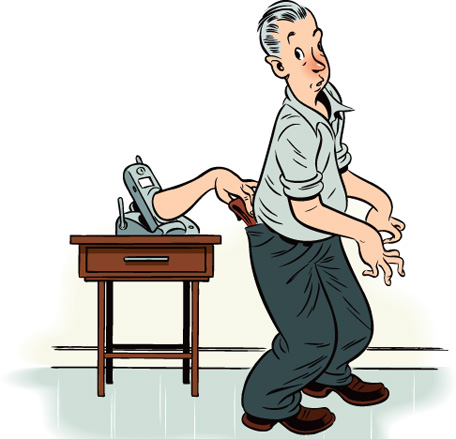 Illustration by Mark Matcho
Internet Scam Check - Testimonials
Many firms will offer testimonials and the primary point of this is to reference other people's success. Too often, the architecture of a sales pitch often presents them as a subliminal 'everyone can do it' message; perhaps that be true; but let's not forget their purpose - reference.
Some people will perhaps forget this and be content if there are ANY testimonials. This is the wrong way to go about it.
To start off, are the testifying people using the firm? Are the affiliated with the firm? Heck, do they work for the firm? If so – discount these immediately since their interests go hand-in-hand with the companies. It's biased.
Secondly, do the testimonials have any substance? Are they specific to minor details – "I made £103.47 in my sleep last night." Are their claims directly or indirectly related to the firm?
Most importantly, can you reference the details yourself? For example if it's a web design company, can you see the testifying clients websites and gawp for yourself? If you can't do that then what's the point? How do you know who they really are – incidentally, you could repeat the 'Contact Details' system on the testimonials contact details and see if there are any eyebrow-raising features.
You could ask the firm for contact details of the testimonials and also ask politely why contact details aren't featured. If they say no, then you can draw a line through the credibility of all of them – unless of course in exceptional circumstances where contact info would be inappropriate (you can judge this yourself).


---

Internet Scam Check Update: Does everything add up so far?
Nope – stop thinking of dealing with the firm and alert other people to your findings – again, via forums, blogs and at the bottom of this page. State your evidence and present a logical, but decisive conclusion.
If everything seems alright so far, continue on...


---

Internet Scam Check - Guarantees
Most firms will offer some kind of guarantee with regards to their product. Whatever the guarantee is, make crystal clear what the conditions are – the length of the guarantee, the conditions for a refund, how much refunds are etc.
Next, you need to verify that the guarantee has teeth. This takes a little bit more research, but if you Google the firms name +refund or +guarantee and see what it comes up with. Contact them and ask about their return rate and conditions whereby refunds haven't been issued.
Guarantees can seal the deal for most products – but if deep in the terms and conditions (and how many of us read those in detail?) there is a clause which could cost you money, you need to find these in detail first.
Next thing...


---

Internet Scam Check - Prices
Pricing is perhaps the biggest "red-flag alert" for scams. Whether it is drastically too low or high for what it is.
Typically if you could get say a "$100 dollar iPhone" it is a scam, unless there is significant and legitimate income coming from somewhere else. It could be that you get a $100 dollar phone that it is a cheap, counterfeit copy.
Equally if someone is trying to push a $1500 dollar iPhone then you know to back away – although this is rare, some people will still push products at absurdly high prices. Not necessarily iconic brands such as the Apple iPhone but perhaps something new and innovative you haven't heard of before.
Whenever you see something that does seem too low, ask yourself how they are making money out of it – are they sending bricks in the post? Are they engaging in illegal activity?
Research some basics of how much it would cost them to produce the product.
Another thing to watch out for is what would be termed "back-end profit". For example, you may sign-up to a dropshipper for a £39.95 fee – but perhaps they are also going to bill you £9.95 per month to stay a member – the total cost over the first year being £159.35. Typically it will be small sums every month which make the firm profitable – the sign-up fee is simply to lure people in.
When evaluating a firm, research how much it will really cost you in the first year. Consider that you are going to be learning a lot very quickly and will perhaps not begin to rake in any real money very quickly – so plan in advance and allow room for error. Thinking about it this way, perhaps you can't afford it.
Other forms of back-end profit could include OTO's or One-Time-Oppurtunities. These are sales pitches which feature a product that is so outstanding (whilst related to the original product) that it commands a high price. The idea is to pressurize the buyer into parting with even more cash – and not necessarily help out the buyer meet their own needs. Other back-end selling techniques include upsells (like in a fast food restaurant – "do you want fries with that?"), downsells (reduced versions of an OTO) and last-chance offers (the OTO, but at a higher price as a last ditch attempt to get money off you).
Usually, these won't help your business and 99% of the time they'll appear later on in the product. By then you'll be able to make a clearer judgement on whether or not you'll benefit from using them.
The thing about price is the value to YOU. A seller may make all the claims they like, but it depends on how it can change your life, your business and your fortunes. Keep that in mind whenever you read a sales pitch.
If something looks too good to be true, it often is - picture from Funnyhub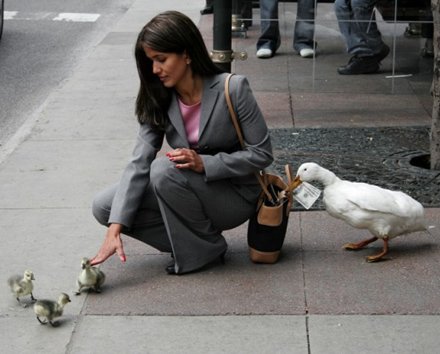 ---
---

If everything seems okay so far, then you should perhaps consider going on to...
Internet Scam Check - Trials and Testing
If you are going to use the firm, sign-up perhaps to a minimum term which importantly is cancellable at any time. Buy a small quantity of stock, subscribe to the minimum membership level and conserve your funds – you can always upgrade later.
Try and get the most out of the program as quickly as possible – download reports, copy text over and use the material. Analyze it and draw a conclusion; is it for me?
If it all seems okay, then continue on and look for some long-term results. If say you've bought an e-Book on 'How to Sell on eBay', don't wait until your first sale to draw conclusions (you'll feel chuffed, but..). Wait until you've had a month of consistent sales and then say – "yup, it works".
If you find something that works, then make it as big as possible. Exploit the market available and grow your business.
And that's about it to an internet scam check...
Now for the interactive part – if at any point you have felt you've smelt a scam, sharing it is the most powerful thing you can do. So take a look at...

Return from Internet Scam Check to How to Build A Website

Got a Scam You Want to Do-In?
This invitation is to share your findings on an internet scam. This is to help preserve other people from being scammed themselves - and therefore making the world a better place.

IMPORTANT: We do ask that you complete all the steps on this page and present your findings in a clear concise way. This needs to be irrefuteable proof the your investigation shows up a scam.

We ask you only to do your homework so that we can PROVE the scam exists and also to prevent us from looking bad ;-)

With that in mind, please do share and reference your details!
What Other Visitors Have Exposed
Click below to see contributions from other visitors to this page...

Return from Internet Scam Check to How to Build A Website