Webmaster Interviews
I've compiled a few webmaster interviews for us all to gawp at.
Seriously, no-one knows everything and hence the evolution of the web. Sharing of information and interviews are a great way to "show-off" for use of a better word, the knowledge and abilities of other people.
This list will only grow...
---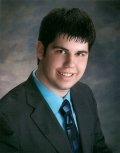 Effective Link Building with Collin Lahay

Collin has a fantastic free website packed out with great link building techniques for everyone to use – in his words a "do it yourself" effective link building guide. Aged only 19, he now earns an "undisclosable figure" due to the nature of the work he now does for major corporations. It's just like being a spy.

>>> Read the interview


---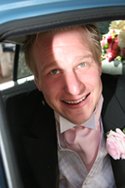 Basic Web Design and Optimization with Michael Bunn

Michael started building websites in 2005 and now operates a network of high-traffic sites as well as working as a professional web designer and search engine optimization consultant in his local area. His dream was to make money in his sleep, and he recalls the delights of once earning £100 in one nights rest alone!

>>> Read the Interview


---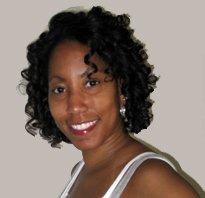 Lisa Irby Interview on 'The Power of Content and Delivery'

Lisa has built up a massive online business with almost 25,000 daily visitors in total, her top site ranking in the top 20,000 websites on the internet.
Lisa's main network of websites now numbers around four with several more small 'satellite' sites she's created.
She got into affiliate marketing and building theme based content sites, and in 1998 became financially independent.
But how did she do it?

>>> Read the Interview


---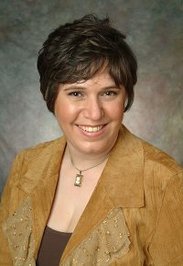 How to Make A Website with Jennifer Kyrnin Jennifer Kyrnin is the About.com Guide for Web Design having become a renowned expert in her field since 1995 - that's a long time in the web industry!
Jennifer spends most of her time helping new website owners get established online - this interview discloses some best practices alongw with the 'how she made it' story.
She's maintained sites from 5,000 pages to just a few and has extensive knowledge in XML, CMS, HTML, PHP, Perl, C, JavaScript, Ruby, and Java. Those are types of scripts for web design if you don't recognize some of them.
Get the latest interviews, in-depth case studies and articles as well as the odd freebie in my Web Bulletin.


---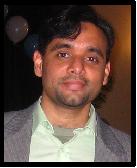 Marketing Small Businesses with Hussain Zaidi
Hussain Zaidi, a marketing consultant who has worked with small businesses and start-ups all the way up to Apple and Yahoo! discloses some of his strategies and marketing consultancy practices as I quiz him about small business marketing.
Hussain also runs his own innovative website - sales-and-marketing-for-you.com and explores some of his most popular content. Hussain is a big beleiver in 'deconstructing theories' and breaking concepts down into manageable chunks.
All I can say is it was a pleasure to speak with him!
---

Tips for Network Marketing with Mathew Szantyr aka. 'The MLM Ninja' Possibly one of the most detailed interviews I've ever done; Mathew Szantyr exposes the mysterious industry and techniques behind network marketing.
Mathew - aka 'the MLM Ninja' will show you the steps you need to take to prosper online. He also has an e-Book called 'The MLM Master Blueprint' to advise network marketers.
Return from Webmaster Interviews to How to Build A Website