Marketing Small Businesses with Hussain Zaidi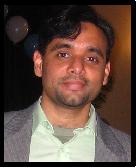 Marketing small businesses is a life long question. So I've interviewed expert marketing consultant Hussain Zaidi of sales-and-marketing-for-you.com to drum down the best tactics and strategies for marketing small businesses effectively.
21st August 2009
How long have you been in the marketing consultation sector? How did you get into the understanding of marketing?
I have been involved in sales and marketing for over a decade and have been consulting for about half that time. I have always been interested in business and my experience is built on a business degree and ongoing education.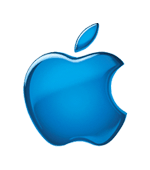 What kind of clients do you deal with month to month? Any big names?
Over the course of my career I have worked with and for Fortune 500 companies like Apple and Yahoo! to start-ups and acquisitions.
When a client first contacts you, what do you do? What processes do you go though?
The 3 things necessary to creating a customer are establishing a) a need, b) a fit and c) a relationship.
The need is about the value you are bringing to the customer in terms of what you are helping them do that they could not have done alone.
The fit is about making sure that you and your customer are aligned from expectations to business models to technology and so forth. You need to make sure that there are no obstacles to partnership and that doing business is a "win-win" situation. Just because your customer has a need you can fulfill does not mean that you are automatically a fit to work together.
The relationship is about establishing trust and rapport and developing a working bond centered on mutually beneficial progressive goals.
Sales and marketing varies as much as sellers, marketers and customers. There is no cookie-cutter process and customers cannot be treated with a "one size fits all" approach. It is important to follow your instinct and common sense with each customer and stay focused on uncovering needs and serving them. If you always remain professional, polite and personable you can learn something from most everyone you interact with.
What would you say are the most effective marketing strategies for marketing small businesses? The internet? Existing clientele?
This is a very common question from small businesses of different types, i.e. what is the best way to market x, y or z product or service? I have tried to deconstruct marketing theories and provide hands on tips and advice on everything from the marketing mix to marketing communications on my website for this very reason. Unfortunately there is no "silver bullet" in that every business and business owner are different and work within a unique environment. What works for one business may fail for another.
I have exhaustively listed a number of marketing approaches on my websites from flyers to phone books but the golden rule is: use what works! You may need to discover this through trial and error or even by copying similar businesses in your market (where do you see them advertise for example?). Think creatively. Put yourself in your customers' shoes - experiment.
Business owners seek to create interest, follow up action and ultimately sales. The goal is a snowball effect with a growing client base of new and existing customers. There are plenty of ways to market yourself inexpensively on the internet and customer referrals and promotions are great but you need to continue to find and refine what works for you while continuing to provide optimum experiences to people.
How did you get around to building sales-and-marketing-for-you.com? What's you most popular content?
I created www.sales-and-marketing-for-you.com through a desire to create more customers for my sales and marketing consultancy and to cater to the needs of people searching for practical sales and marketing advice for their business.
My most popular content and what I enjoy writing the most are topics where I have deconstructed a traditional sales and marketing theory to provide a completely new perspective. An example of this is my approach to SWOT Analysis.
Who do you look up to most in the whole marketing world?
I look up to business leaders like Steve Jobs of Apple and innovative companies like Google that continue to tread new ground and shape markets.
What would be your best piece of advice to anyone marketing small businesses?
Don't give up.


---

Thank you to Hussain Zaidi for taking the time out to talk about marketing small businesses. You can read more of his marketing ideas and marketing consultant services at his website - www.sales-and-marketing-for-you.com. If you enjoyed this interview, why not subscribe to my Web Bulletin and get more quality articles, tips and techniques (and the odd free bonus!) - your details are safe.


Related Marketing Small Businesses Articles
How to Build Business Websites

Great Resources

Return from Marketing Small Businesses with Hussain Zaidi to Webmaster Interviews

Return from Marketing Small Businesses with Hussain Zaidi to How to Build A Website