Search Top Keywords | The 'Keyword Kube'
Search Top Keywords with Wordtracker – the professional service started by Andy and Mike Mindel in 1997 to answer the basic question: 'what are people searching for on the net?' The pulls keyword data from Meta search engines such as Dogpile and Metacrawler to compile keyword lists in its index. Read more in my Wordtracker review



Keywords are words or phrases that searchers type into the search bar at search engines. The idea is to match up relevant content with the keyword term; typically, this involves including something similar to the search term within the body of the webpage.
Popular keyword phrases such as 'iPod' or 'cheap flights' will be featured by many webpages and so search engines will look to differentiate the quality of the search result using more complex metrics – How does a search engine work - my BEER analogy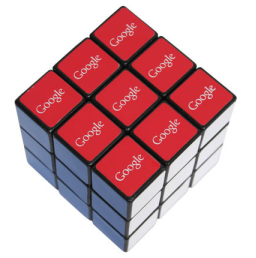 Keyword research should evaluate three different factors; three dimensions if you like. You could call it the 'Keyword Kube':
• Supply
• Demand
• 'MWR' – Most Wanted Response
The list above works in ascending order of importance. Your website's most wanted response – for example, buying something through your shop or signing up to your professional services – should be the core of your sites strategy. Ideally, every visitor should end up on that page and convert – for example, buy your product/subscribe to your newsletter. You need to search top keywords for YOUR needs before thinking competitively.
Typical keyword research begins with searching a 'seed word'. This will form the basis of the results you get which will be similar, or related to the seed word depending on what settings you use. For example: a seed word 'iPod' may return 'buy iPods' or 'iPod Touch'.
Many people recommend using Google Adwords free tool for keyword research. BEWARE! Google Adwords research doesn't give you the supply metric you are looking for. Search engines, particularly Google have been very adamant on keeping the distinction between natural and sponsored listings clear. There is a difference between paid keyword data and the natural keyword data – it's good for getting a birds-eye view, but for detailed analysis and finding keyword gems DON'T USE GOOGLE ADWORDS TOOL!
Most days however, I use Site Build It's Brainstorm It and allows me to draw important information such as the relative competition. Very popular keywords are only a goldmine if there's little or not competition!
Also, the nature of searches means that there are often dozens of different searches which mean the same thing. For example, two people searching for 'buy cheap iPod' and 'discounted iPod' would be satisfied by one page. The vast majority of searches aren't for the generic terms – they're for slight altered and/or expanded terms. This is called 'The Long Tail'. Here's why you need to pay attention:
SEOmoz Whiteboard Friday - Ignore the Tail at Your Peril! from Scott Willoughby on Vimeo.
Search Top Keywords with Wordtracker - see my review If you like this article on 'Search Top Keywords' then perhaps you'd like to subsribe to my web bulletin. Read more in-depth articles, interviews, case-studies, product reviews and the odd freebie. Don't worry - I hate spam with a passion.


Return from Search Top Keywords to How to Build A Website