eBay Business Strategy
How's your eBay business strategy? Are you maximizing your sales, profit per sale whilst keeping your customer base happy? How's your feedback rating? What's your return rate like? Who's your main competitor?
eBay is a fantastic marketplace for getting access to millions of buyers worldwide, quickly; but it also has its limitations. Although you can sell worldwide, you compete worldwide as well driving down the prices whilst eBay fees add more and more to your cost base.
** If you aren't already selling successfully on eBay, or are selling but not very much I'd advise you to have a look at this excellent course by eBay Powerseller Andrew Minalto about starting your eBay business strategy.
Diversification is important here. Being totally reliant on eBay for sales can be a risky strategy. Suppose your account gets suspended, and/or your feedback takes a shot in the arm after a few messed up deliveries? Start a new account – perhaps, but at the end of the day you're basically an employee of eBay aren't you?
Turn it around – make eBay work for you! Diversify.
Multi-channel selling is becoming more and more commonplace; it's when your trading is spread across numerous different networks, and therefore it is spreading the risk of your eBay business strategy. You've probably heard the cliché "putting all your eggs in one basket" – well multi-channel selling solves this problem.
Where else can you sell?
• Amazon Marketplace (and PlayTrade in Europe)
• eBid
• CQout
• Free classified ads
• Car boot sales
• Brick-and-mortar store
• Trade shows
• Cold calling
• Your own website
Okay, so let's break them down one by one...
---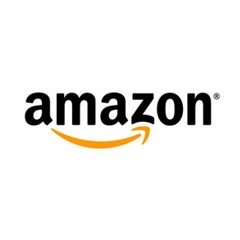 Amazon Marketplace and PlayTrade
Amazon Marketplace and PlayTrade are essentially the third-party merchant arms of Amazon and Play.com. Private sellers can list their items in return for commission on the sales (and no listing fees!). The commissions can be quite high, but you can take advantage of the highly-targeted and loyal traffic. End sale prices can also be higher, a fantastic asset to your eBay business strategy.
The only major drawback to Amazon Marketplace and PlayTrade is the financial side. Since Amazon and Play.com handle payments, they deposit the money in your account minus commissions and then only transfer it every two weeks or whatever. This can wreck havoc if you 'oversell' and end-up search for cash – remember, there is an important difference between cashflow and profit. Your may have a 200% net profit margin on your Amazon goods, but you have to fulfill that order quickly so the initial financial outlay will give you negative cashflow. This is particularly important for dropshippers.
My advice; start small. Sell one or two of a few items until you begin to get money in the bank. Build up a feedback rating (there is a feedback system, but it isn't nearly as prominent as it is on eBay) and then open the taps gradually to allow more sales.
Pros: Higher yields, more traffic
Cons: Cashflow, commissions
---
2nd Tier Online Auctions
Perhaps you've already considered eBid or CQout (pronounced Seek-you-out) for selling, perhaps not. Whilst not nearly the size of eBay, eBid and CQout are both two significant players in the online auction industry; CQout is the UK's second largest online auction marketplace.
The advantages are simply a different playing field to eBay to try your hand at selling. To encourage listings, both companies offer free listings and attractive final value fees (which aren't nearly as complicated as eBay). The traffic levels are lower, but so is the intensity of the competition. You can more or less copy and paste your eBay auctions across and then tinker them according to results - a simple eBay business strategy to implement!
---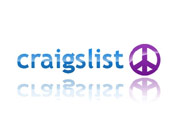 Free Classified Ads
Free classified adverts are available on big networks such as Craigslist and Gumtree. However, these networks will only facilitate the displaying of any such adverts and won't get involved in any transactions. There isn't any feedback rating – you simply add an advert, contact details (which can be cloaked) and see what happens.
It may take a bit more effort, and it is usually much better to deal with cash-on-collection but it can give your business another platform to sell to potential customers. Be aware of the selling rules and regulations however – they're very different to eBay.
Craigslist is one of, if not – 'the biggest' classifieds sites on the internet - a definite possibility for your eBay business strategy. You can open your Craigslist account here.


---
Car Boot Sales
If you have the time and resources, a car boot sale can be a great way to reach yet another audience, perhaps more locally than you would online. The lower competition of a car boot sale (compared to eBay for example) can help raise revenues, although you may find buyers aren't so interested in your products if they're very specialized.
Get in contact with your local Chamber of Commerce about local car boot sales and how you can sign-up. Local trading and businesses are usually well supported; you may also find a few regulars from trading at car boot sales. You never know until you try!
---
Brick-and-Mortar store
If you can raise the capital and there's enough local demand, a brick-and-mortar high street store could be a really smart way to grow your business. Although this is offline and there is likely a different dynamic of consumer behaviour, a call or visit to your local Chamber of Commerce could be very beneficial.
Alternatively, you could look to enter some deals with local shops. Cold calling isn't often the best way to approach shops; try to warm them up before hand with a bit about your products, a little bit about you, a little bit about the logistics of what you're talking about – but mostly about how it will benefit them! People and businesses think selfishly; they're not charities!
---
Cold Calling
If you know how to sell from door-to-door (there is logic in doing it; if people do it, that means they're making money!) then it can be an easily supplementary income source. However, making it time efficient compared to eBay is tricky – so unless you're trading in lots of high ticket items, I'd perhaps skip this option for your eBay business strategy.
---
Build A Website
Getting a website set up online is relatively easy; it's great for web hosting companies since they get to charge you monthly fees to host your site, annual fees for your domain name (your www.) and then web designers fees or web design software – all before you've even started. Why wouldn't they make it easy? ;-)
The hard part is marketing your website – how are you going to get visitors? Or even buyers? How are you going to turn those visitors into buyers? And then retain them? Creating your own web platform gives you greater control over your business, but equally you've got to replicate what eBay have done for you – give you a marketplace.
Before you start breaking sweat about this eBay business strategy, read my advice on how to make a website now!

Learn more about how to maximize your existing eBay Business Strategy