Dropshipper Free Membership
Dropshipper Free Membership websites. Don't spend a penny more on membership sites – I've done the research and I'm going to show you a list of profitable dropship companies that work.
I'm sorry that the above list only covers electronic goods, but that was the area I used to sell in – if it's any consolation I can vouch for the below which is perhaps something you don't get in other free dropship lists.
---

UK-based dropshipper and wholesaler of mp3 and mp4 players as well as mobile phones and other gadgets. My order(s) get delivered promptly the next day via first class delivery – and there client service is great!
Contact Info
Telephone: 0871 705 0248
Drop The Goods, 31 Renwick Walk, Morpeth, Northumberland NE61 2NB

www.dropthegoods.com


---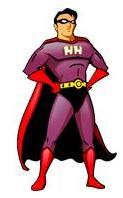 A simply fantastic wholesaler and dropshipper who specializes in OEM and branded electronics; their product range growing month by month as does their happy client base. Going to lengths such as paying for couriers during Royal Mail strikes just to 'maintain service' – a truly fantastic bunch.
Telephone: 0871 234 4749
Hardware HeroesUnit 9CarwhinnyMitchelston Industrial EstateKIRKCALDYFifeKY1 3LS

www.hardwareheroes.co.uk


---

Wholesale District is run by an American called Pete. Exporting electronics right from the factories in China direct to your consumer, it's perhaps one of the most affordable dropshippers available. Add to that a dropshipper who knows his products inside-out having sourced the best factories in China – and not all of them are!
They also deal in light bulk if you'd rather have some stock on hand; and large bulk orders for the heavyweights.
Telephone: 1-757-874-3163 Worldwide
Turnkey Small Business Services14862-B Warwick BoulevardNewport News, Virginia23608USA

www.wholesale-district.com


---
Why not subscribe to my Web Bulletin and free internet marketing articles, interviews and the odd freebie? Don't worry - I hate spam with a passion.
Learn more about starting an eBay business

Return from Dropshipper Free Membership to Drop Shipping Home Business

Return to How to Build A Website