Jobs for Retired People
Why throw away Years of Experience?
Jobs for retired people are probably going to be pretty mundane. Sure there may be some people who get lucky and get to chair an organization close to their heart or something similar – it's not exactly ideal…
Although I am young, I think that people of the – how shall I put this – elder generation should be respected for their experiences and wisdom. They should be able to share what they've done with other people. Jobs for retired people should cater for people appropriotely. Should be...
---
My Grandpa did this.
He had his memoirs published and made into a book called 'Fruitful Rewarding Years – A Submariner's Story'. He spent his entire working life in the Royal Navy, and before finally retiring in 1983 - having five nuclear submarines and a destroyer H.M.S. Fife.
How much I treasure this book now – I deeply regret not reading it in detail before he passed away in August 2008. Reading back, I'd love to have questioned him more and discussed the ins and outs. Some of the action scenes are thrilling!
The book now seems to be his legacy, but it has one major flaw - in being a hard good. It has to be printed, stored and distributed before it can be read. Now what if we could cut out those hurdles – we could reach a worldwide audience, surely?
The Answer is...
...a website! A website that is packed with content, overflowing your own wisdom and experience. A website can be developed wherever you have internet, so your not hemmed into working locally or whatever – how many jobs for retired people let you make money whilst travelling the world as you wish, visiting family, the sites and generally having a great time?
"But I don't know a thing about how to make a website! What should I do?"
Neither did I. Now I may be growing up in a generation where technology surrounds me, but there really isn't that much to producing your own profitable online business – provided you use the right tools and training.
I built this website with SBI Site Build It, the only all-in-one tool for building not just websites, but profitable online businesses on the net. Yes, there are numerous different people using it, but are people such as you using SBI?
Yes! Take a look at this homemade video by Claude Jonnet – it's simply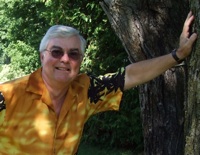 "Solo Build It! changed my life. I know this sounds like a "cliche", even corny to some, but it is perfectly true. I now devote all my time at being happy and productive, with my wife, close by my side, making her own dreams come true. As we sail in the sunset ... it keeps receding, while remaining just as breathtaking. I am 61 years young, and having the time of my life!"
~Claude Jollet
Top-Web-Entrepreneurs-Plan-It.com
http://case-studies.sitesell.com/Edward104.html#RETIRE
Let me finish with this video – again, you can click it to start.
I think jobs for retired people should be the most exciting – why throw away years of experience? What do you think?
Take a look at our articles on SBI Site Build It.

Return from Jobs for Retired People to How to Build A Website