Domain Flipping
Domain flipping is the process of buying domain names and selling it to those who need it for a profit. Flipping as a term comes from the real estate industry, and is essentially a casual term for 'renovating in order to sell'. The process of buying a plot of land/house and adding value to increase its sale price has become very common in the online world.
Flipping could for example be the purchase of cheap-secondhand-cars.com from GoDaddy for a nominal fee, to then market it to one of the largest second hand car retailers on the planet, who would find such a domain desirable.
The key in selling is to find someone who actually needs the domain and sell it at a price they are willing to pay – i.e. what it is worth to them.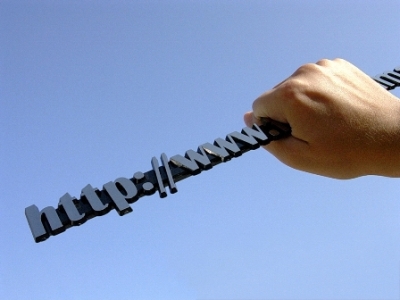 Domain flippers are some of the biggest tyrants in the online world for many companies; disputes over copyright and entitlement to domains are common – ethically, I'd only encourage domain flipping where both parties benefit, as opposed to ransoming some companies recently patented technologies domain for hundreds of thousands for example.
Getting into buying and selling domains isn't hard; it's easy to register a few names and then list them for sale – but the practice of knowing which domains are worth trading, where to sell to hungry buyers and how to manage an entire domain flipping business takes time and practice – like learning to ride a bike if you will.
But there is a shortcut. Mickie Kennedy is one of those people who have 'made it' with flipping domains, and now he's opening up a limited opportunity to teach you with his weekly 'Domain Sales Machine' newsletter.
Mickie can prove his system works; after his Uncle 'Danny' got behind on some payment he consulted Mickie about domain flipping. Mickie made a shortcut video of how to profit from domains and burnt it to DVD conditional on a 50/50 profit share. Outside of his full-time job, Uncle 'Danny' earnt more than $1,500 profit – and that was with a 50/50 split. Mickie previously sold this "unintended" bonus for $199, but it won't cost you a dime if you take him up on his current offer now.